LAUNCH A NEW TECH CAREER

Join Techtorial Academy to begin your career in software technology.

SDET
An SDET is someone who is involved in the project right from its planning stage and can help automate the testing process. A software development engineer in test is essentially a developer.
SALESFORCE
A Salesforce developer is a special type of computer programmer who writes software on the Salesforce CRM platform or another piece of Salesforce cloud technology.
A DevOps engineer is an IT generalist who should have a wide-ranging knowledge of both development and operations, including coding, infrastructure management, system administration, and DevOps toolchains.
Cybersecurity engineers identify threats and vulnerabilities in computer systems and software. These professionals are experts who implement secure network solutions to protect organizations' networks and data systems from hackers, cyberattacks.
Learn the Art of Making
If you're considering a career in the field of information technology (IT), now is a great time to make the jump. The demand for skilled IT professionals is higher than ever, with many companies seeking out qualified candidates to fill a variety of roles.

We offer courses in SDET, Salesforce Admin&Developer, DevOps, and Cybersecurity with on-campus facilities and online learning opportunities. So far I have helped more than 800 people to realize, embrace and express their whole self, which led to some astonishing changes in their lives. Let us do the same with you.
The best learning tools you can get
Live classes
In a live class, the instructor and students are able to interact with each other in real-time.
Text material
Text materials can include articles, handouts, or other written documents that provide information on subjects
Assessments - Exams
We will help you unlock your inner potential so you can excel in your professional field.
Certificate awards
Boost your confidence, master the field, become a certified professional.
Practical Learning Solution
At Techtorial, we assist students to get intensive and comprehensive software coding learning in a short period of time. Our boot camp courses are designed to polish coding proficiency skills in novice developers to help them secure positions in reputed organizations.We offer career coaching support to students to find new horizons of success.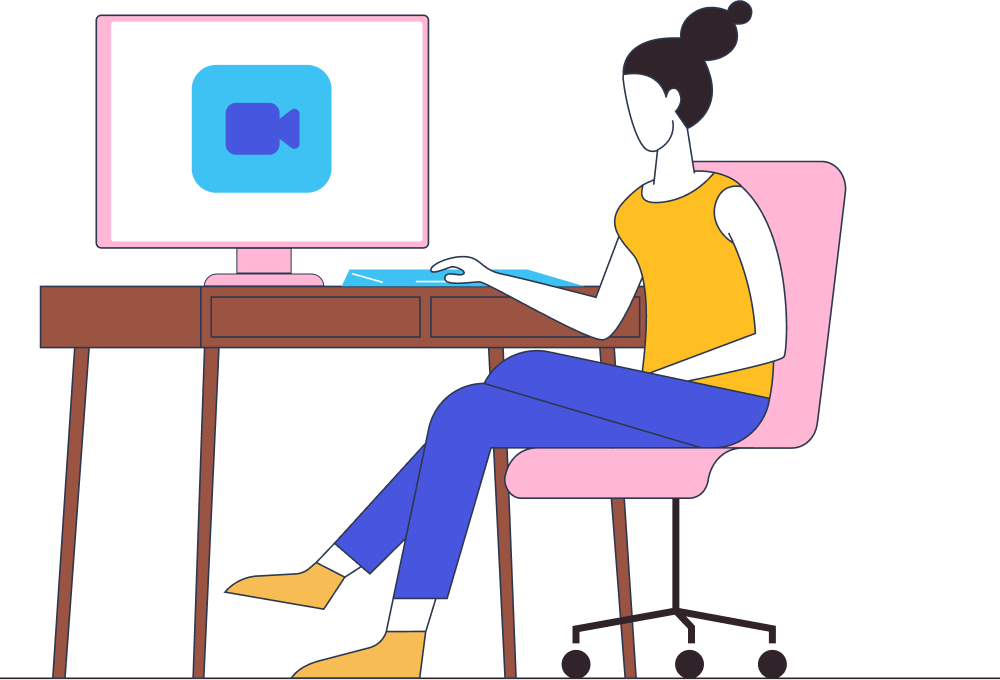 Techtorial
Meet with Team
Our mentors are dedicated to helping you succeed throughout your entire IT journey.
David
Founder
David is a Software Development Engineer in Test and Founder of Techtorial who specializes in test automation strategies and techniques. He shares his knowledge by teaching at Techtorial.



Ana
Admission Counselor
Ana is a highly skilled admissions counselor with over 4 years of experience in higher education. She has a strong background in student affairs and a passion for helping individuals navigate the admissions process and make informed decisions about their education.
Arthur
Cybersecurity Teacher
Arthur, our highly experienced Cybersecurity Coach, brings over 11 years of network experience and a strong background in teaching to the table. Let Arthur's expertise guide you in mastering the essential skills needed for a successful career in cybersecurity.


Yusuf
AWS Instructor
Introducing our accomplished DevOps Engineer with 4 years of industry experience and a robust background in mentoring and a strong passion for mentorship. His wide-ranging expertise is key to developing the crucial skills you need to succeed in the rapidly evolving DevOps field.


Stay up-to-date
Upcoming events
Cybersecurity
Live Info Session
Saturday, September 16 2023
@ 12 pm
DevOps
Live Info Session
Thursday, September 14, 2023
@ 5 pm
SDET
Live Info Session
Saturday, September 30 2023
@ 1 pm
Salesforce
Live Info Session
Saturday, June 10 2023
@ 2 pm
Our school with your words
#is unexpected | #is awesome | #has quality features | #saved my life | #is the best
Great boot camp! I learned a lot at Techtorial, from the technical point of view and the soft-skills point of view. I made friends with classmates from different countries and everyone was very welcoming. My time studying there passed very fast, because I was so busy studying.
DARYA A.
I had no knowledge of IT before I enrolled. At the beginning, it was a bit hard to understand Java, but by the middle of the course it became a lot easier. After I finished the course I found a job, but I still come to school to meet my friends.
ANDRII I.
I highly recommend this school who is willing to learn and start IT. They teach you everything you need to know.
The best bootcamp with professional instructors and mentors. They always happy to help.
ERICA E.
I would recommend this school to my friends and co-workers. All instructors are very professional and there are no problems with connectivity. Our instructor is an expert and was very clear in his method of teaching. All my questions were answered immediately.
GRETA S.
High Demand
In today's digital world, businesses and organizations of all sizes rely on technology to operate and succeed. As a result, there is a constant need for IT professionals who can design, develop, and maintain the systems and networks that keep businesses running smoothly.
Career Advancement
With experience and additional training, you can advance your career by moving into more specialized roles or taking on leadership positions. In the IT field, there is a wide range of career paths to choose from, including roles in Software Testing, Salesforce Admin and Developer, DevOps, and Cybersecurity.
Variety of Industries
IT professionals are needed in virtually every industry, from healthcare and finance to education and government. This means that you have the flexibility to choose a job that aligns with your interests and goals. With the right skills and experience, you can expect to find steady work and enjoy a stable career.
Frequently asked questions
Do I need to have IT Background?
You do not necessarily need to have an IT background to start a career in the field of information technology. Many people who enter the field do so through training programs or by earning a degree in a related field. While having an IT background can be helpful, it is not required to begin a career in this field. It is important to have a strong foundation in the core principles of technology which you can learn in Techtorial and a willingness to learn and adapt to new technologies as they emerge.
Which course is the best for me?
It is difficult to say which IT field is the best for people in general, as different fields may be better suited to different individuals based on their interests, skills, and goals. Some popular IT fields include Software Testing, AWS and DevOps, Salesforce Admin and Salesforce Developer, and Cybersecurity. These fields offer a wide range of job opportunities and career paths, and are likely to remain in high demand in the future. It is important to research and learn about the various IT fields in order to determine which one may be the best fit for you.
We offer courses in SDET, Salesforce Admin&Developer, DevOps, and Cybersecurity with on-campus facilities and online learning opportunities. Our courses long up to 6 months and 4-5 days of classes. These courses focused on a specific technology or skill, and can provide students with the knowledge and training they need to enter the IT field or advance their careers.
Do you have a trial period?
We offer 3 Weeks of a trial period is a set amount of time during where students can take the classes without paying anything. This time gives them an opportunity to decide whether to commit to the classes or not.
Trial periods can be useful for the students who are unsure about whether a classes is right for them, and can help them make an informed decision.
Contact details
Locations
Chicago
2400 E Devon Avenue, Des Plaines, IL 60018
Houston
11011 Richmond Avenue, Houston, TX 77042
Phone ( 10AM - 5PM)
+ 1 (224) 570 91 91
Hours of operation
Monday - Friday 9 AM - 9 PM